Social Networks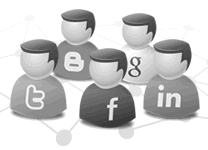 Turn your social media contacts into virtual recruiters using Facebook, Twitter, LinkedIn, and Google+. Broadcast the job information to them, Invite them to join your private branded job referral network, communicate with a robust talent network and promote job listings with the help of our referral rewards system.
Referral Networks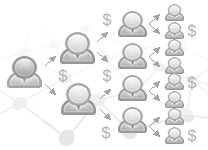 Your employees know your business best. Create your private branded employee referral network, and encourage them to promote jobs with our referral rewards system. Send alerts about new jobs company-wide, or to selected groups. Managing referral recruitment was never this easy.
Job Search Networks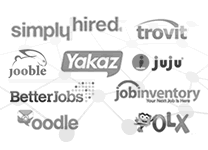 Automatically submit your job for free to hundreds of job boards and channels such as SimplyHired, Juju, Trovit, OLX, Yakaz, Job Inventory, Oodle, and many more. Reach millions of job seekers worldwide instantly and build up your talent network with minimal effort.
Custom Networks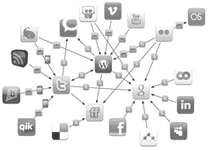 Customize your own job channels to paid job boards, blogs, alumni networks, past employees, or any other channels with a few clicks. Once the custom channels are established, you will be able to view the real time channel performance on one simple report.